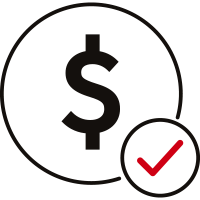 Unleash online sales potential
Optimize your digital offer with a 360° view of sales, publication and order performance.
Manage online distribution
Centralize and share product information for multiple online marketplaces in one location. Simply and effectively monitor the distribution of products on the world's largest marketplaces.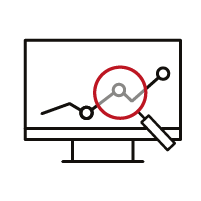 Achieve end-to-end control
Take full control of your digital distribution and define your pricing strategy in accordance with your brand image.
Integrate your data on Neteven powerful technological platform to organize retail activities on fashion marketplace
Product data sheet content optimization and dynamic data integration
Automatically adapt existing master product data to meet each marketplace's requirements.
Complete analytics dashboard
Use metrics to optimize your digital offer using an integrated reporting and analytics dashboard.
Compatible with your IT system and your existing processes
Connect any IT system to the complete, flexible SaaS platform thanks to an Open-API interface.
Expert guidance
Identify the most relevant marketplaces in accordance with your strategy and capability with dedicated support services.
A consistent brand image
Guarantee a coherent brand experience for consumers across all online sales channels, regardless of marketplace specificities.
New business opportunities
Simplify and reduce the risk of market expansion by taking advantage of a marketplace's existing structure and customer base.
marketplaces
Our Marketplaces list
Neteven is developed for brands and in collaboration with marketplaces
Neteven's SaaS platform has been developed for brands and in collaboration with marketplaces to give you powerful functionalities for the entire sales cycle.
With Neteven, simplify and gain control over how you retail your products throughout the world.
Expand your digital activity
Neteven is the perfect combination of technological and human expertise for a comprehensive and customized service.
Experts assist you in setting up and developing your digital activity while meeting the challenge of managing complex data flows.
Centralize marketplace management
Neteven provides the SaaS solutions and personalised human support necessary to effectively centralize marketplace management.
Through our unique interface and tailored consultancy, we help brands implement and construct their omnichannel strategy by taking the complexity out of e-commerce.
Simplify and effectively monitor the distribution
The innovative platform and associated services enable brands to simplify and effectively monitor the distribution of their products on the world's largest marketplaces.
To automate distribution on online marketplaces, the SaaS platform centralizes:
the product catalog
information on stock levels
sales prices
orders
We help our customers save time when managing their distribution channels and gain greater local and international visibility of their products in order to reach more consumers and achieve a 360°mastery of their distribution.
FAQs about marketplace distribution and Neteven
What is the difference between an e-commerce website and a marketplace?
The main difference between an ecommerce website and a digital marketplace is that an ecommerce site only supports a single seller, while a marketplace enables multiple sellers to offer products through the same storefront. The shopping process, however, remains the same for the consumer.
What are the advantages of selling on a marketplace?
Distribution on marketplaces is complex and time-consuming. Integrating into a marketplace reqiures connecting numerous different IT systems (product catalog, stock management, order management, etc.).
Each marketplace has its own rules and requirements regarding catalog information, stocks, and prices.
However, marketplaces can change the information they require as well as the information formatting rules. Without proper information formating, products won't be listed/indexed correctly, affecting visibility and sales.
Managing a multititude of inventory and updating product information on multiple sites only adds to the complexity.
How does Neteven simplify the complexities of marketplace selling?
Neteven helps you reach consumers directly and eases the constraints of marketplace selling.
Our strategy rests on increasing our clients' digital footprint while making sure they retain full control over their image, price, promotions and margins.
With our SaaS platform, you can monitor all your direct-to-consumer retail activities on over 80 marketplaces thanks to advanced features such as product mapping, promotion tools, order, and third-party warehouse management.
Far from just a software for managing data flows, it is an integrated tool to optimize the entire sales cycle.
How can Neteven experts help my company achieve its business goals?
In addition to the software, Neteven customers also benefit from the expertise and aid of a dedicated support team that helps them optimize sales.
A Project Manager supervises the creation of your catalog, your stock, price list and orders on marketplaces.
They identify the best integration method, create product and stock flows and test orders and flow integrations.
A Customer Success Manager then helps you develop your business and sell your products on new marketplaces.
Connect your processes with Lectra solutions