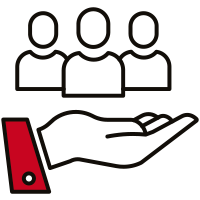 Open areas of collaboration
Internal and external teams, along with their data, are connected in a way that's natural and intuitive.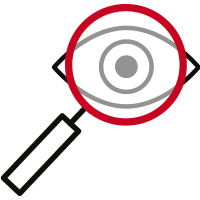 Achieve 360° product data management
Fully integrate every aspect of product-related business processes--designs, details, data and decisions--into one familiar-feeling, cohesive platform.
Adapt to changing needs
Continuously configure and reconfigure the Kubix Link ecosystem to match your people, process and business needs.
Kubix Link, fashion PLM and much more
SaaS platform
Quickly share project progress over channels, languages and time zones with up-to-date, real-time data at your fingertips, on any device.
First-time right fit
Organize digital fitting sessions and collection reviews in real time to view their prototypes and provide feedback.
Clearly defined and configurable workflows
An integrated dashboard and reporting system ensures product development managers can allocate tasks equitably for better workload balancing.
Technology that adapts to your business
The process-oriented platform optimizes the way you work, rather than imposing new ways of working and communicating.
The ultimate consumer experience
Collect data from different places for easy enrichrichment and publication of product information at every touch point.
Improved efficiency with interconnectivity
Kubix Link works alongside your ERP, CMS, WMS, Excel, Id, Ai and other legacy IT.
Kubix Link, all-in-one platform from product design to marketing
The fashion game is no longer about getting data. It is about getting high quality, curated data.
Kubix Link PLM
Our fashion PLM enables product-centric organizations to work from one official data source, which is always updated and easily accessible to every fashion industry stakeholder in their supply chain.
It gives fashion companies the power to organize and deal with an increasingly large amount of heterogeneous data from different IT systems by centralizing and filtering information, giving it meaning and relevance in the context of collection development.
Companies can deliver better products to market faster with a seamless and efficient product data management and product development process.
Kubix Link Board
Kubix Link Board digitalizes moodboards, making it easier to collect, consolidate and organize ideas and inspirations. Teams can collaborate on the same products and the same data – visually, digitally, in real time.
Kubix Link PIM
Developed to deliver the ultimate consumer experience, Kubix Link PIM collects an extensive amount of data and information to enable sales and marketing teams to convey compelling stories to end-consumers at every touch point in the shopping process.
FAQs about Kubix Link and fashion PLM software
What is a PLM solution for fashion?
PLM is an acronym for product lifecycle management. It is an eco-system that connects all process stakeholders, allowing them to oversee all stages of the product lifecycle, from inception to final production stages.
PLM integrates people, data and processes and can go as far as early benchmarking stages, collection development, product development, and production and post sales, such as e-commerce distribution.
What are the benefits of PLM software for the fashion industry?
Fashion PLM platforms break silos, by putting all process stakeholders on the same page and allowing them to work from the same source of data.
With a 360° view of your entire process, you can identify and eliminate roadblocks, as well as automate non-value-added tasks, letting your team members focus on what's most essential.
As a result, you get cleaner and more efficient workflows, increased productivity, improved efficiency and collaboration, and hence reduced time to market and better quality control.
Why do you need fashion PLM software?
In order to jump on trends faster and manage different collections, such as fast-track or NOOS (never-out-of-stock), teams need to work faster and better together, from design to production and sales.
By working from the same source of data, teams across the supply chain gain agility, collaborate faster and better and respond faster to market changes.
Process stakeholders can make better informed decisions based on sales and cost data, to create best-selling collections, while keeping their costs in check.
What is the best PLM software for fashion?
The most comprehensive and fashion-specific PLM software on the market is Kubix Link.
Kubix Link stands out because its IT capabilities are not only limited to PLM. They also include PIM, DAM and more.
Kubix Link is an open and highly configurable cloud platform, with functionalities designed to simplify the fashion design-to-online sales process.
This will shorten the onboarding period for industry professionals, and allow them to overcome fashion-specific challenges, instead of having to adapt their processes to a generic PLM system.
What is Kubix Link, Lectra's fashion PLM software solution?
Kubix Link is an open and configurable fashion software that has PLM, PIM, and DAM capabilities.
It enables fashion companies to oversee their entire product lifecycle, allowing process stakeholders to share and communicate via a single source of product data.
Kubix Link pushes traditional PLM boundaries. It is developed for the fashion industry, and covers more processes than the usual. This fashion PLM software can not only handles design-to-production stages, it also helps companies manage their e-commerce channel and distribution as well.
Connect your processes with Lectra solutions
Neteven, fashion maketplace management
Optimize your distribution across 80+ fashion marketplaces with this integrated platform.
Retviews, competitive intelligence
Automate your fashion benchmarking with this AI-powered competitive dashboard.
Connected PIM by Lectra, more than a fashion PIM
Unify access to accurate product data with this Product Information Management (PIM) solution.